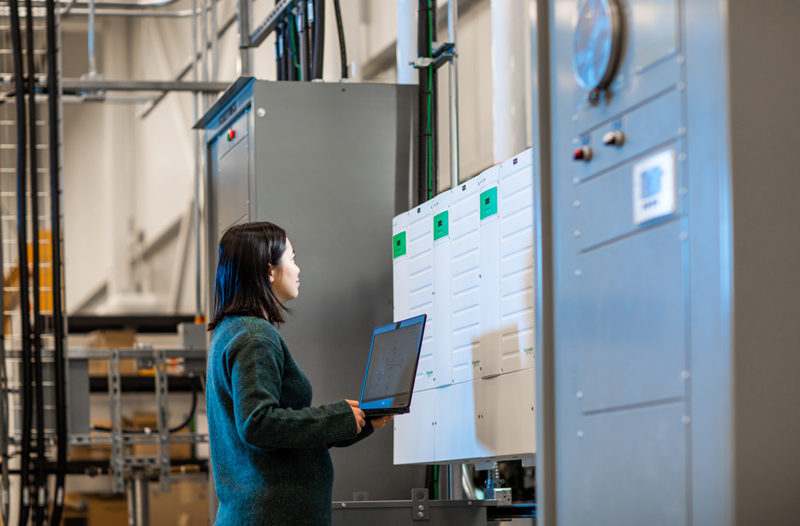 Platone has established a cooperation with the Distributed Energy Management Initiative (DEMI) in Canada, a partnership between Northern Alberta Institute of Technology (NAIT), ATCO, Siemens and the Future Energy Systems research programme at the University of Alberta.
With this cooperation the Platone consortium is making the Platone platform available to DEMI for testing within a microgrid scenario to understand possible adaptations and to extend the set of use case scenarios for Platone to microgrid flexibility.
Therefore, the University of Alberta has brought up the Platone approach in the project "Towards future interconnected electric system", funded in Alliance Grant of the Natural Sciences and Engineering Research Council of Canada (NSERC), the major federal agency responsible for funding natural sciences and engineering research in Canada and NAIT.
The testing area is a microgrid within the Centre for Grid Innovation (CGI), which was initiated by DEMI 2018 and is located at NAIT. In this "plug-and-play", microgrid energy companies can develop, test and validate their technologies under realistic field conditions.
Several subprojects are currently in the definition stage under the Alliance Grant: a) platform performance evaluation and improvement, b) forecasting and anomaly detection modules, c) distributed/federating learning algorithms using the platform, and d) blockchain layer.