FlexCommunity
Joining forces for the further exploitation of flexibility in the energy system
The FlexCommunity is a cross-border and cross-project platform with a community approach to discuss flexibility related topics, to share knowledge and collaboratively find new approaches and solutions for the further exploitation of flexibility in the energy system.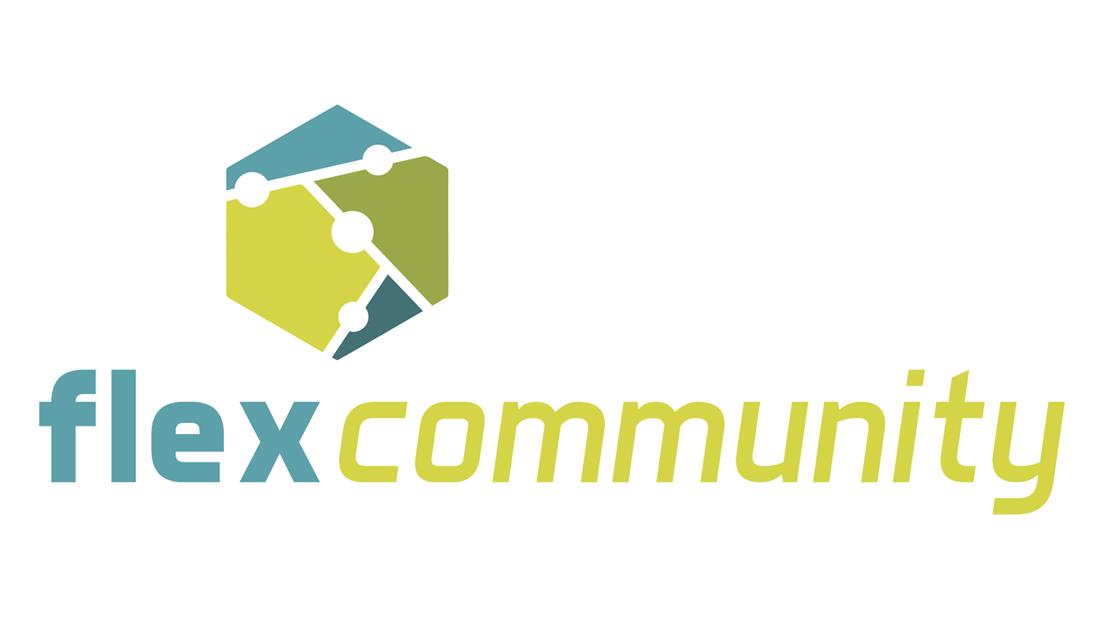 Access
The FlexCommunity - Get connected within the community on flexibilities in the energy system:
flex-community.eu
Interview with:
Andreas Corusa
B.A.U.M. Consult

Interviewer: Andreas Corusa, the FlexCommunity is one of the key results of the Platone project whose development was coordinated by the consortium partner B.A.U.M. Consult. Let´s assume I am a research assistant at a university. In my line of work, I am trying to understand the role and potential of flexibilities, especially an Energy Community offering such services to other stakeholders in the energy system. I'm not only interested in the theoretical background but also the practical application and implementation. I found your community and was wondering if this is the right place.
Andreas Corusa: Welcome to our thriving community! Originally initiated by three projects - PlatOne, edgeFLEX and FEVER - our community has grown exponentially over the past year, now encompassing 19 projects and boasting a membership of 230 dedicated individuals. Here at the FlexCommunity, our goal is to facilitate the widespread adoption of flexible energy solutions in the transition towards a sustainable, post-fossil fuel era. We achieve this through a comprehensive approach that includes networking, knowledge sharing, event organization, and fostering collaboration among various projects and stakeholders.
One of our key objectives is to promote multi-disciplinary exchange, facilitating the customization of solutions to meet the unique requirements of our diverse stakeholder ecosystem. In doing so, we actively support the development and testing of crucial technologies, such as the FlexOffer, while encouraging different solution providers to implement these technologies effectively.
Our community is open to all who share an interest in advancing the energy transition. Whether you are involved in national, transnational, or international projects, or if you are a relevant stakeholder in the energy sector, we warmly welcome your participation.
The interested potential user might have some detailed questions
Interviewer:
So there are a lot of people in this community with whom I could connect. How do all these members/ players work together on such a platform and what is their contribution?
Andreas Corusa: On our platform, politicians play a vital role by providing guidance, support, and clear communication about the consistent policies needed to support the development path. Their expertise ensures that policies are aligned with the goals of our community.
Tech providers bring their extensive experience in product development to the table. They work hand in hand with other members to create tailored solutions that address the specific challenges we face. Their expertise in technology enables us to find innovative and effective ways to tackle these issues.
Academia plays a crucial role in our community by contributing their knowledge and experience in the underlying technology. Their expertise supports the development of solutions that are based on solid research and scientific principles.
All this collaboration is organized in thematic working groups, we call them FlexGroups.
If I would like to join a FlexGroup, how do I do this and how is it organized?
Andreas Corusa: Once you have registered as a member feel free to join any FlexGroup that aligns with your areas of interest. The moderators of each group will review your application and gladly welcome you onboard. Once you're part of a group, you'll receive updates on all activities, including meetings and shared documents, within the group's dedicated space.
We are delighted to collaborate with all those members on our networking platform for the development of flexibility solutions. Together, we can achieve great things and drive innovation in this field. The following are the main points of our cooperation:
Networking Platform: Our platform serves as a vibrant space for networking, connecting individuals and organizations interested in flexibility solutions. It provides a platform for exchanging ideas, experiences, and best practices from diverse projects and initiatives.
Sharing Experiences: We encourage you to actively share your experiences and insights related to flexibility solutions. By sharing your knowledge, lessons learned, and success stories, you contribute to the collective learning of our community and inspire others to achieve their goals.
Visualizing Barriers and Co-Creation: Our platform facilitates the visualization of barriers and challenges encountered in the development of flexibility solutions. Through collaborative efforts, we aim to co-create innovative and practical solutions that address these barriers effectively.
Project Ideation and Initiation: We invite you to generate project ideas and collaborate with fellow members to initiate new projects. Our platform provides a supportive environment for brainstorming, finding potential partners, and taking the first steps towards implementing impactful projects.
Discussions and Insights: We organize discussions, webinars, and interactive sessions that encourage open dialogue and the exchange of insights. Through these discussions, we aim to foster an environment of continuous learning, where new ideas can emerge, perspectives can be challenged, and innovative solutions can be developed.
As a valued user of our platform, we ask for the commitment to engage respectfully, maintain confidentiality, and adhere to the principles of open collaboration. Your active participation and contribution will greatly enhance the value and impact of our platform. Together, let us harness the power of collaboration and advance the development of flexibility solutions. We are excited about the possibilities that lie ahead and look forward to achieving remarkable outcomes together.
Interviewer: Andreas Corusa, thank you for your dedication to this cooperative endeavour!